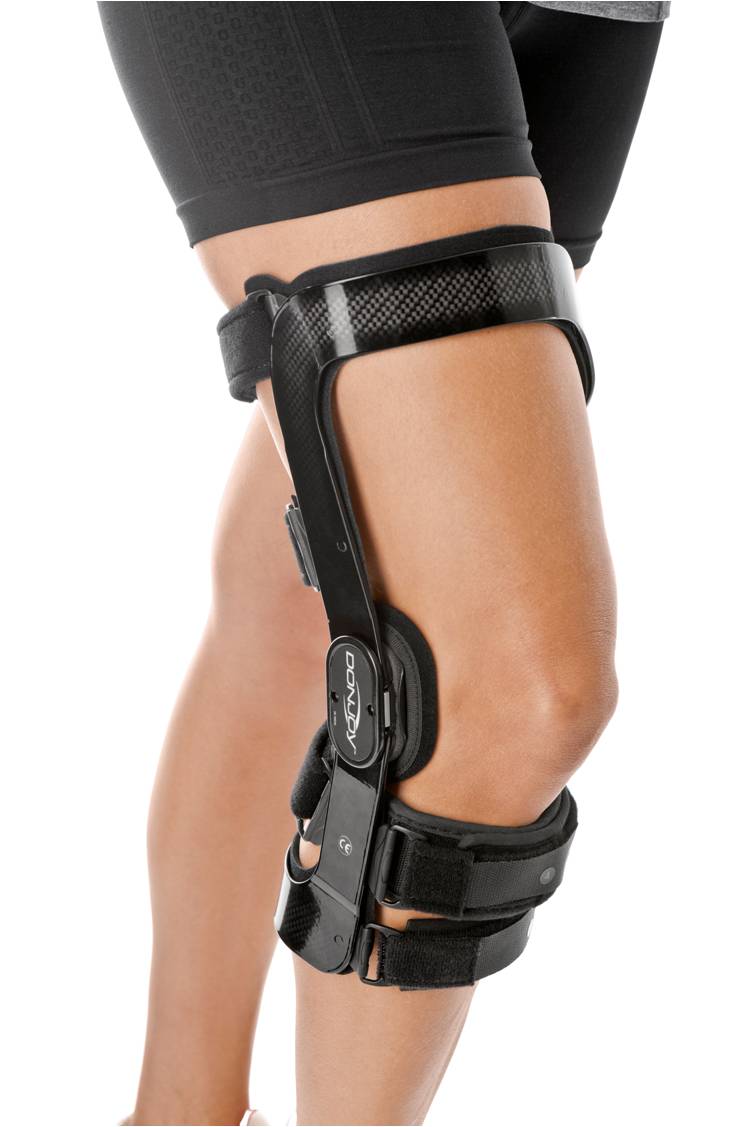 Arthritis knee braces have been known to help conditions like osteoarthritis by shifting pressure away from the arthritic parts of the knee to the healthier areas of the knee. They also stabilize the joint so that patients have more confidence as they return to regular activity. This encourages movement and strengthens the muscles, building a healthy cycle of muscle growth and pain relief.
The DonJoy OA FullForce Arthritis Knee Brace is one of our lightest knee braces on the market, allowing active patients to go more miles with less pain. It also has special hinges and technology to reduce strain on the ligaments and cartilage in the knee.
Speak with your doctor to see if arthritis knee braces are a suitable treatment for your condition, then shop now for the DonJoy OA FullForce Arthritis Knee Brace!
Customer DonJoy OA FullForce Review:  "Have had this brace for three weeks. I have been in pain for eight months with arthritis and patella instability. after wearing this brace for three weeks I am absolutely amazed at the improvement in my knee. I can wear it all day. It is so comfortable. Thanks DonJoy. This is an amazing product!"
Check out our full selection of arthritis knee braces.