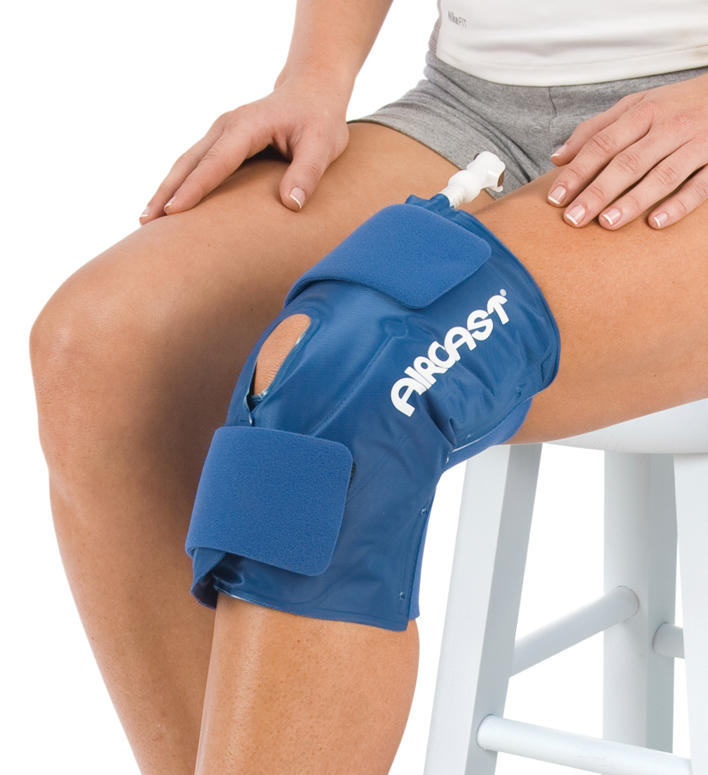 Knee injuries and knee surgery are two very common occurrences that can inhibit everyday movement. They also have long recovery times and can be very painful. One of the most effective ways to treat the pain is with cryotherapy (also known as cold therapy), which provides numbing cold to sooth away the pain.
The Aircast Knee Cryo/Cuff with Cooler is one of our cold therapy products for the knee. It combines soothing cold with compression. The Aircast Knee Cryo/Cuff allows for hours of uninterrupted cryotherapy without needing to replace ice packs every few minutes. It also controls the amount of cold on the affected area and allows for full coverage around the knee because of its anatomical design.
If you've recently injured your knee or are going to undergo knee surgery, speak with your doctor to see if the Aircast Knee Cryo/Cuff with Cooler is right for your situation.