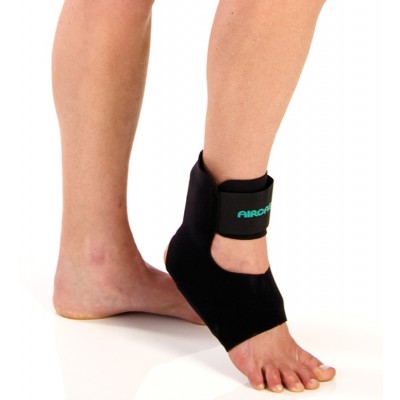 The Aircast Airheel Ankle Brace is one of our best-selling ankle supports. It's for individuals who suffer from plantar fasciitis, achilles tendonitis and heel pain. Aircast is known for its products that help patients recover from ankle and foot injuries, and the Aircast Airheel's quality is no different from the other products in the Aircast line.
One of the things that sets the Aircast Airheel apart from other ankle braces is that it has aircells sewn in to the lining of the brace. These aircells inflate and deflate as you walk, which provides pulsating compression on key areas of your foot and ankle.
Not only is the Aircast Airheel functional, but it's also very comfortable. It's made from lightweight fabric that doesn't get in the way as you're moving around, plus you can wear your regular shoes with it. If you're looking for a supportive foot and ankle brace, then check out the Aircast Airheel Ankle Brace today!