You're currently on:
Health & Beauty > Health Care > Supports & Braces
11-154X-X
in_stock
79.99
Product Description

Product Reviews
A Revolutionary Approach to the Treatment of Patellofemoral Pain
Developed in conjunction with Dr. Christopher Powers at the University of Southern California, the S.E.R.F. Strap™ is the FIRST patellofemoral brace designed to treat patellofemoral pain stemming from abnormal hip motion(s). The S.E.R.F. Strap™ utilizes a unique 3-point hip-leg anchor to treat patellofemoral pain caused by excessive hip internal rotation, adduction, and/or knee valgus. Made of thin Breathe-O-Prene®, the S.E.R.F. Strap™ is lightweight, breathable, and designed to be worn underneath clothing. The S.E.R.F. Strap™ can be used to control abnormal hip motion during leisure/sport activities and as a training tool in the clinic. The DonJoy S.E.R.F. Strap™…Ride the wave of change!
Traditional treatment of patellofemoral pain (PFP) has been based on the premise that abnormal patellar tracking and/or malalignment is the primary cause of symptoms. While this theory may hold true in some instances, it is not always the case. In fact, the true etiology of PFP remains somewhat controversial… until now.
Research conducted by Dr. Christopher Powers at the University of Southern California has suggested that abnormal patellar tracking may be the result of excessive internal rotation of the femur (i.e. the femur moving under the patella). 1dj Ortho has worked with Dr. Powers to create a brace that treats the patient's condition at the source…the hip. The S.E.R.F. Strap™ stabilizes the patellofemoral joint and reduces pain through external rotation of the femur.
The S.E.R.F Strap™ is the first patellofemoral brace designed to treat PFP stemming from abnormal hip motion(s). If you suspect that your patient's PFP is related to poor proximal control, the S.E.R.F Strap™ is the right choice. The S.E.R.F. Strap™ can be used to control abnormal hip motion during leisure/sport activities and can be used as a training tool in the clinic.
S. E. R. F. = Stability thru External Rotation of the Femur Indications
Patellofemoral or anterior knee pain resulting from excessive hip internal rotation, adduction, and/or knee valgus
Chronic lower extremity conditions resulting from abnormal hip motion(s) and/or poor proximal control
Features and Benefits:
Unique 3-point hip-leg anchor reduces PFP by externally rotating the hip
Thin Breathe-O-Prene
Contoured design limits migration during activity
Re-Application markers for easy re-application and improved patient compliance
6 month warranty
See height-weight index chart below for sizing.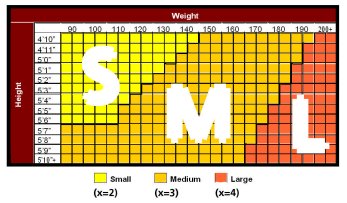 4
1
DonJoy SERF Strap reviews
Alex MARREJNFNJEENJF
I really really really really really liked this! you can wear it underneath clothes and it really truly works! I used mine because I had a labral tear in my hip and I guess the doctor said it would strengthen a muscle that would make my pain go down. It definitely did! This brace is the reason I can walk with ease now! Best 80 dollars ever spent. -
Alex MARREJNFNJEENJF
Questions on DonJoy SERF Strap
Sort by
From Kime at

5/27/2015 4:59 PM

Hi! I was diagnosed with Patellofemoral Syndrome a year and a half ago, and have been looking for something that will aid in my strength training, specifically the VMO muscle of my left leg - will this brace help?

Note: I pronate outwards and visit the chiropractor regularly due to my hips, lower back and tight hamstrings - I find if I skip a visit or two to the chiropractor my knee doesnt function as well and my feet hurt during exercise - will this brace, and its benefits to prevent rotation, aid in physical activities such as Tennis, Jogging, Spinning and Strength training - I appreciate all the answers you've given folks!

Respectfully
Kimé
Kime
The SERF strap is used to correct abnormal knee and hip movement. The strap rotates the hip externally to bring the knee into correct alignment while going up and down stairs and normal gait. Correcting this postion will decrease pain in the knee, this may be something worth trying

From Don at

5/11/2015 1:21 PM

I have a torn labrum in my right leg; as a result, my leg rotates outward and causes pain in both knee and hip, will the strap work for me?
Don the only way to use the SERF Strap would be to purchase it for the left leg and wear it in the opposite direction to bring the hip and knee in. The normal wear for the strap is to rotae the hip outward which your hip already does so you would have to use it the revers way to internally rotate the knee and hip.

From Dan at

3/24/2015 10:08 PM

I'm 5'10" and my weight ranges from 165-170lbs. What would be the recommended size?
Dan
According to the sizing chart it would be a large

From Julie at

3/17/2015 7:10 PM

My physical therapist tried a serf strap size large...... It was too tight? I'm 5'7" and 200 pounds ...... It actually hurt it was so tight and I don't have unusually big calves. My PT guy said it's a problem and they are only suited for children or small athletes...???? That just can't be right. Is he suppose to cut the loop that goes around the calf and use the Velcro to reseal it? Else he is going to have a seamstress modify it for me.
Julie
The strap that goes around the calf is a loop band that you step into then a strap that has the velcro sewn into the end. The only part that you can't modify is the loop you step into. The strap that wraps around the calf doesn't have to be pulled so tight that is hurts.

From Kris at

3/17/2015 3:45 PM

My daughter is 14 and has dislocated her left knee cap 2 x's. Her knee is again not tracking correctly. Her right knee is pointing outward. My question is can you wear a strap on the left knee and the right knee and only have one strap around your waist? Or can you even wear a left and a right strap?
Kris
If you are wearing the brace on both legs at the same time then it would be two seperate SERF straps and two straps around the waist

From Athwal at

12/18/2014 12:59 PM

I am 6'1 and 185lbs and i would like to know if large would be the correct size and if this wil help from my knee moving in while squating which causes me knee pain?
Thanks
Yes the large would be the size you want to choose and yes the brace will rotate the hip outwards so that the knee will stay in a straight position when you bend your knee.

From Christa at

12/8/2014 5:42 PM

Hello, my 11 year old daughter has femoral anteversion, she just started playing basketball, she is very tall for her age (almost 5'4''), after a game she suffers from a lot of hip and knee pain. Do you think this strap will help her and if so, can she use it on both legs? She has exercises to do but Im trying to figure out if there's a brace that she can wear while playing her sport to relieve some of the pain. I look forward to hearing back from you. Thanks!
Christa
Christa
The SERF Strap will only help your daughter is she has pain with internal rotaion of the hip and external rotation decreases the pain. The strap pulls the hip into external rotation to make position the leg correctly which will decrease knee pain. I suppose that you could wear one on each leg but that will be a lot of material wrapped around her waist. I suggest asking your medical professional on what may help her while participating in sports

From Gurjap at

11/26/2014 4:25 PM

I have bilateral knee pain in both knees and also have pataller tendonitis i would like to know if this will help reduce pain while playing sports such as coley ball and basketball.

Take a look at the Reaction web knee brace. This brace will help with anterior knee pain associated with the patellar tendonitis and can be worn while playing sports. http://www.betterbraces.com/donjoy-reaction-knee-brace

From Eunhee at

9/16/2014 7:05 AM

I am 5 ft 4 in and weigh 121lbs, which size is better the small or the medium.
Thanks
thank you for your question. Your measurements place you in a Medium. Please let us know if you have any additional questions.

From Hyewon at

9/13/2014 9:04 AM

Hello:)
Do you ship it within United States only?
I need the product . I'm live in South Korea
Thank you for your question. You can contact the rep for South Korea to see about obtaining the product overseas. If you have a place/person in the United States you can ship to, then have them ship the product to you, that is an option as well.
Korea
Ms. Joe Cheung
CUSTOMER SERVICE EXECUTIVE
Brands: Aircast, DonJoy, Dr. Comfort, ETI, ProCare
Primary Email: joekitping.cheung@djoglobal.com
Phone: +852.31.05.1415
Location: Hong Kong


From Alicia at

9/10/2014 1:53 PM

I have coca sultans externa, which is the popping of the outer hip and a tight it band that creates extreme pain. I am not able to have surgery do to complications and was wondering if this brace might help alleviate some of the pain or if you might know of a different brace that might ?
Alicia
The SERF Strap corrects abnormal hip internal rotation and adduction which can cause knee pain. If you are getting knee pain because of this condition than the strap may help. Another option for anterior knee pain is the Reaction Web Knee Brace. The Reaction absorbs forces on the kneecap and dispearses them in the webing design of the brace to decrease pain. http://www.betterbraces.com/donjoy-reaction-knee-brace

From Vera at

8/29/2014 6:51 PM

If you are on the line between small and medium, which size is better? I am assuming small. 5'9, 135-140
Vera
The smaller size should work fine.

From Steve at

8/11/2014 12:38 PM

1) I have knee pain (nearly constant swelling on the medial patellar side) and hip alignment issues. Before I stretch and get going, my knee feels tight from surrounding muscles. I have trouble extending it. My knee and foot is also rotated to the outside while my other leg is straight. After I get going, I get a little better aligned but sometimes I fall into valgus. The knee pain has been unreal all year but a little better with my glute strengthening.
Does this brace help keep proper alignment and will that allow proper muscle activation so they eventually lengthening and work properly to free up my painful knee and hips?
The SERF Strap will correct abnormal hip internal rotation Aduction and Knee valgus. So the strap corrects these positions and helps your hip and knee to align correctly or more of a straight line. You can try the stap and see if it helps correct your knee position. we do have a 90 day money back guarentee if it does not help.

From Jennifer at

8/10/2014 11:10 AM

I am 5 ft 2 in and weigh 152 lbs and am not sure whether to purchase the small or the medium. Thanks.
Jennifer
You would order the medium

From David Boggs at

8/5/2014 5:59 PM

Noticed that your size chart height stops at 5' 10". I'm 6' 1", 250 lbs. My thigh size is 29" and my waist is 40". Not sure your size large would fit. Suggestions?
The large should fit you.

From Jen at

7/28/2014 11:32 AM

Does this product contain latex?
Jen
It does not contain latex but it is neoprene

From Tricia at

6/22/2014 6:10 PM

My 11 year old daughter has patellar tendonitis. However, her outside hips are proportionately weak, forcing her to pronate in during her gait. We believe this is causing the extra stress on her knee. Will this brace help as she re-strengthens her hip and help those muscles retain that memory?
Tricia
This brace will externally rotate the hip so that the medial quadricep will fire and start to strengthen while doing activities. a weak medial quad can be the reason there is knee pain.

From Jess at

4/14/2014 2:22 AM

Hi

I have hypermobility in most of my joints. My hips are unstable and as a result, cause pain in my knees.

Would the serf help? Are you able to wear two at the same time?

Thanks
The SERF Strap pulls the hip into outward rotation which brings the knee into normal alignment. This is for pain around the knee. I would not reccomend wearing two on the same leg.

From Coach Richard at

4/4/2014 3:23 PM

Will the serf help prevent reinjury of mcl? He needs extra support with his knee brace when he does a lot of lateral movement for football. It seems to affect him when he has too much internal hip rotation for lateral movements.
Thank you for your question. It would be suggested to get a brace that has hinges to protect the MCL during football. A rigid hinged brace would be best as it will help prevent some of the rotation.

From Kelsey at

3/2/2014 3:00 PM

I have torn my labrum twice and still have pain in my hip. Would this brace help reduce the pain/ help prevent me from tearing it a third time?
Kelsey
The SERF Strap is for knee pain and it rotates the hip outward so if you have less pain with your hip rotated outward it will help reduce pain but it will not prenvt you from tear your labrum

From Crystal at

2/22/2014 12:25 AM

My 8 year old son has cerebral palsy and his left foot turns inward really bad could this brace help keep his foot in a more forward position we aresupposed to be flying down to shriners hospital but cant afford it right now he has a brace he wears on his foot to keep him from walking on his toes and do these come in childrens sizes or do you have anything that might help him
Thank you for your question. The S.E.R.F. Starp will help to externally Femur. This brace may help if the rotation problem were originating at the hip. The smallest size we have is for a person who is 4'10" and 90 pounds.

From nparker at

2/18/2014 9:46 AM

Is there a billing HCPC code for this brace yet? If so, what do you recommend?
Thank you for your question. The suggested HCPC for the DonJoy S.E.R.F. Strap is L2999.

From maghraby at

2/17/2014 12:59 AM

is it avilible for 3 years old girl. am in sweden now for two days then will travel to egypt. Do u have any store in these countries thats i can expect the strap before buying it. Thank you
The S.E.R.F. strap will fit a person as small is 90 pound and 4'10". If purchased direct we can sometimes do "Special" makes with a minimum thigh measurement of 10" (measurement is taken 6" above the center of the knee). You would want to use the following link to find the DonJoy rep in your area to contact. http://www.djoglobal.com/customer-care/worldwide-contacts

From Sandy at

2/2/2014 8:33 PM

My daughter has a possible labral tear in her hip joint. Would this strap give her relief from pain until she can get further medical care?
The SERF strap will bring her hip into externa/outwardl rotation so if she has no pain in that motion it could help

From Steve at

1/25/2014 8:21 AM

Can the brace be ordered with straps for both legs?
you would need to order two braces for both legs

From Jill at

1/7/2014 3:09 PM

I am looking for a brace for a patient (hemiplegic) who has excessive EXTERNAL rotation of the leg and this would be perfect if I could use it in reverse. Is it possible to reconfigure the straps to encourage internal rotation?
thank you
Jill
You can use the strap but you must get the opposite leg brace for it to work. for example: if you need it for the left leg buy the right brace

From jean at

9/9/2013 7:25 PM

are there any video instructions on how to put on serf strap.
I am sorry but there is no video of that. If you call customer care they can email you the instructions for the SERF strap.

From Runnergirl at

7/30/2013 5:48 PM

Hello I'm a runner. I have been dealing with loss of control my left leg. When I get about 10 minutes into run and my leg starts feeling almost loose and all over the place but no pain invoIved. I was wondering SERF strap may help?


Hello,

The S.E.R.F. Strap is suited for patients with patellofemoral or anterior knee pain resulting from excessive hip internal rotation, adduction, and/or knee valgus. The S.E.R.F. Strap can be used to control abnormal hip motion during leisure/sport activities and can be used as a training tool in the clinic.

Thank You for Contacting Donjoy.

From Jessica at

9/29/2011 10:19 AM

I've been diagnosed with patella femoral syndrom in my right knee. I enjoy running and being active, and I have been working on trying to build quadricep strength to improve it, but I still have pain some days. Would this help me to improve my knee stability even more by building the muscles or would it just support my knee and weaken the muscles? I obviously want to strengthen my knee so it can get better.

Thanks,
Jess
Hi Jess,

Patella Femoral Syndrome can be caused by many thing in the body including muscle weakness, tightness, and/or biomechanics. Depening on the casue of your injury the S.E.R.F strap could help. It basically acks as a cue for you gluteal and hip muscles to fire when they are supposed to. It will not weaken the muscles you are trying to strengthen and can be a good tool to help with proper mechanic at your hip and knee while running and doing your strengthening exercises.

There are other braces that may help your knee pain. The DonJoy Tru-Pull Lite, for example is beneficial if you knee cap is not tracking as it should. This can also be a result of muscle weakness, which it sounds like you are working on. The buttress and straps help align the knee cap in a proper position and can help with decreasing pain.

http://www.betterbraces.com/donjoy-tru-pull-lite

I hope this information has helped.

If you have additional questions please call 1-800-533-6019

Have a great day.

From sharon at

8/16/2011 10:54 AM

hello,

my daughter need this serf brace. We live in Israel. Do you know how I can find someone that will send this to Israel?
We do not ship to Israel through betterbraces.com, please contact:

Israel
Distributor # 1: Siram Ltd.
Address 1: 28 Gershon St.
Address 2:
City: Tel-Aviv
State:
Zip: 67017
Country: Israel
Contact Name: Mr. Danny Grossmann
Phone: +972-3-624-1180
Fax: +972-3-624-1185
Email: siramltd@netvision.net.il


From Katie at

7/21/2011 7:13 PM

If i have dislocated my knee cap and i am in volleyball, i wanted to know if this would be good for my knee. I really need a knee brace but i cant find one. Would this be good?
This brace is a great tracking brace, but it is not the best for Dislocation patellas. I would suggest looking at either the Tru-pull Lite, or the Tru-pull Advanced system, either of these will be a better choice for you.

From Janet at

7/19/2011 4:37 PM

I am about 10 weeks after left total knee replacement surgery. My left knee wants to lean to the outside instead of going straight. ( Had my right knee done 3 years ago and it tracks just fine. )..Is this a weak muscle or is there a brace I can wear to help speed this recovery up.. What will make this right ?? More exercise ?? Which muscles ??

Thanks, Janet
you will have to check with your doctor on that to make for sure, but normally that can be the result of a quad muscle weakness. If it is your patella that is tracking off, you can do a brace to help with the patella tracking issues. If it is your entire knee that is leaning to the outside a different brace maybe needed. But again you should check with your doctor on what they recommend.
Ask Your Own Question
You'll receive your answer via email either the same or next business day
You may also be interested in the following product(s)
| | | |
| --- | --- | --- |
| NON-MOTORIZED. Anatomic cuff design for complete coverage of the ankle area | A low-profile, and extremely comfortable patella support brace for mild to moderate patellar dislocations. | Hot and cold therapy eases away pain, inflammation and stiffness |